Metro completion will be a record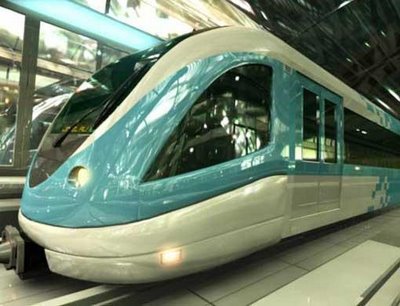 JAIPUR: The
Jaipur Metro
will set a world record if it is completed as scheduled. The managing director of
Delhi
Metro Rail Corporation (DMRC),
E Sreedharan
stated this during the stone-laying ceremony for the first phase on Thursday. "If the 9.25-km Metro route is completed in three years as scheduled, it will be the fastest such project completed in the world." said E Sreedharan. The work on the first phase from Mansarovar to Chandpole is expected to be completed by June 2013.
The
DMRC
director expressed satisfaction on the progress of the work. He said, "In March 2009 I was called by the state government to discuss on the Jaipur Metro project. As per the directions, in 2010 a detailed project report was prepared by the DMRC and soon after it was approved by the state cabinet. He said, "The entire civil contract were finalised on time and on November 13 work started and I am happy that in such a short span of time the foundation has been laid."
The Metro man said that Jaipur is the fastest-growing city in the country and after the completion of the Metro project it will immensely benefit to large number of people. He also appealed to residents to cooperate with the government.
"Metro is a big project in the state and till the time it becomes functional, local residents might face a lot of incovienience. But I request them all to please cooperate with us as this will benefit them at the end."